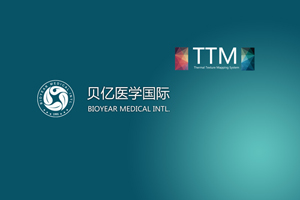 The Bioyear group based in Beijing, China, specializes in the research and development of medical imaging system for the healthcare industry. Since 1995, Bioyear has focused primarily on thermal imaging systems and associated products for health evaluation and health improvement. The core products of the Bioyear group use the patented technology of thermal texture map (TTM), invented and marketed by the company.
The TTM technology was developed based on the principle of bioheat imaging and a method of whole-body thermal scanning. The thermal signatures are used to assess metabolism homeostasis and health conditions with the proprietary TTM software. This enables a human body and its live functions to be imaged directly real-time, with non-invasive and dynamic capabilities. The TTM system has been evaluated and used by many domestic and international institutions including the National Institutes of Health (NIH) in the U.S.
Since 2000, Bioyear has patent rewards in the U.S., China and other major countries. In December 2001, the TTM technology and products were introduced to the international markets including the North America. The TTM system has been rewarded with the Chinese Medical Instrument Enrollment Permit and is now in the process of FDA approval in the U.S. The mission of the Bioyear group is to enhance health, promote wellness, and restore harmony. Through the TTM technology, the Bioyear group is aiming to bring a new wave of revolutions to medicine, and to transform its practices from disease-targeted treatments to health-oriented rejuvenation. Bioyear sets its central focus on effective disease prevention and wellness restoration as the keys of healthcare in the 21st century.